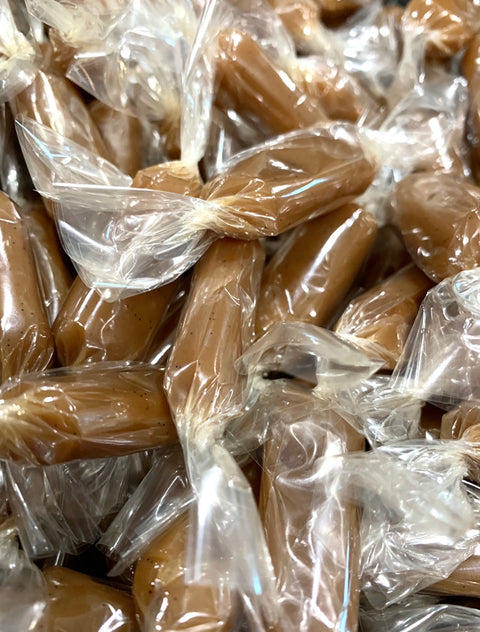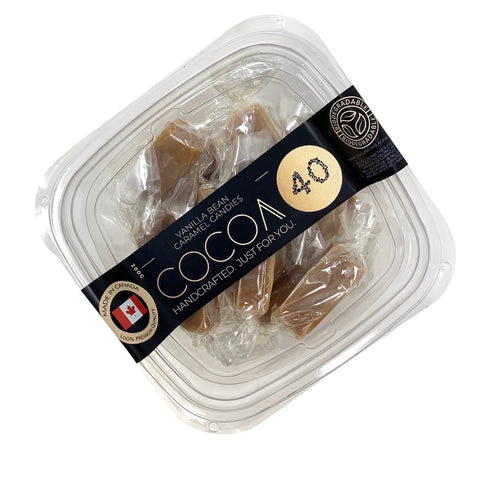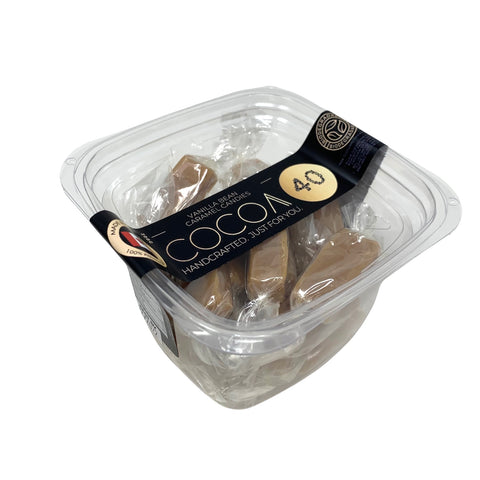 Cocoa40 Inc.
Vanilla Bean Caramel Candies
Made with butter, cream, cocoa butter, sugar & salt, these caramels are made to melt in your mouth. We use Madagascar vanilla beans to add another dimension of flavour to these caramels, that you'll love.
Our new exterior packaging is biodegradable and compostable so now you can enjoy confections while saving the planet!

Package Weight: 200g  
Ingredients: 35% cream, sugar, vanilla beans, butter, cocoa butter, pear puree, salt. This product may contain nuts, soy and gluten.
These caramels are delicious! They are soft and melt in your mouth with perfect speckles of vanilla bean! I always make sure to add a package of these to my order!!