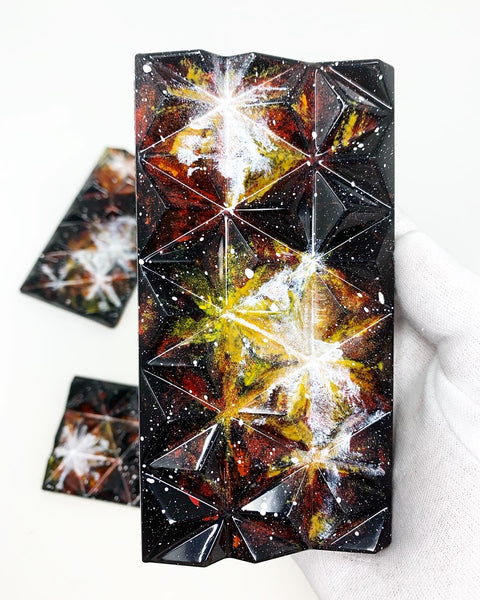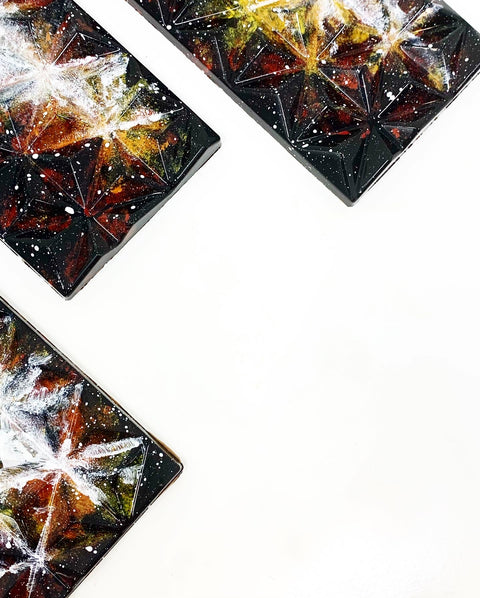 Cocoa40 Inc.
35% Firecracker Bar - #Chocolate4Change
This bar features 35% Azélia milk chocolate hazelnut gianduja and pastry rocks. For best results, please allow the chocolate to slowly melt in your mouth to enjoy the fizzles and pops on your tongue. 
Package Weight: 85g
Ingredients: 35% Azelia milk chocolate (sugar, cocoa butter, whole milk powder, hazelnuts, cocoa beans, dried skim milk, sunflower lecithin, vanilla extract), pastry rocks, coloured cocoa butter (cocoa butter, natural colouring).
$1 from every chocolate bar sold goes directly to the organizations we support through the #Chocolate4Change program.
This bar was almost too beautiful to eat. My daughter loved the pop of the rock candy and I loved that suttle hazelnut taste. Chocolate easily melted in your mouth like good bar should.