Our Logistics & Legacy
Seamless Shipping, Pickup and Sustainable Commitment
Fast Delivery in Canada in 1-3 business days. Free ground shipping across Canada on orders over $95.
Order online & pickup an hour later (excluding custom orders)
Handcrafting Fine French Chocolate, confections and gelato for 5 years!
Ethically sourced chocolate from all over the world. Each bean is traceable down to the family who produces it with an emphasis on ethical treatment of people, the planet and making an excellent product.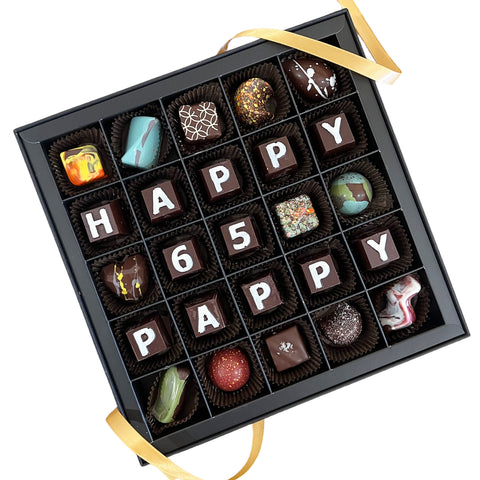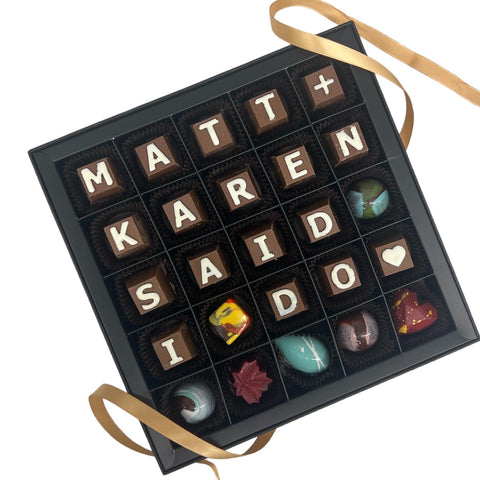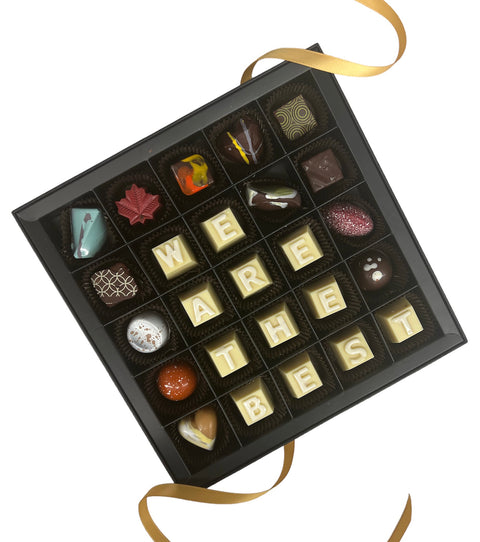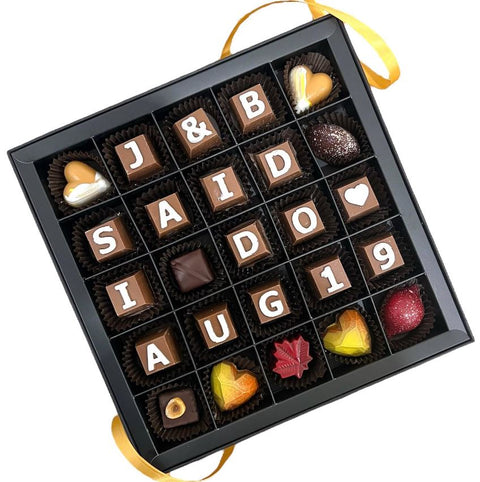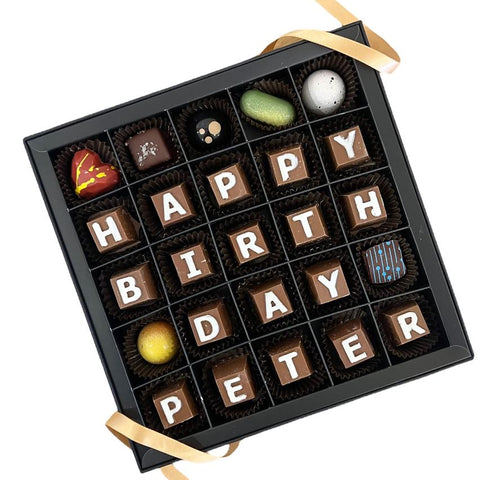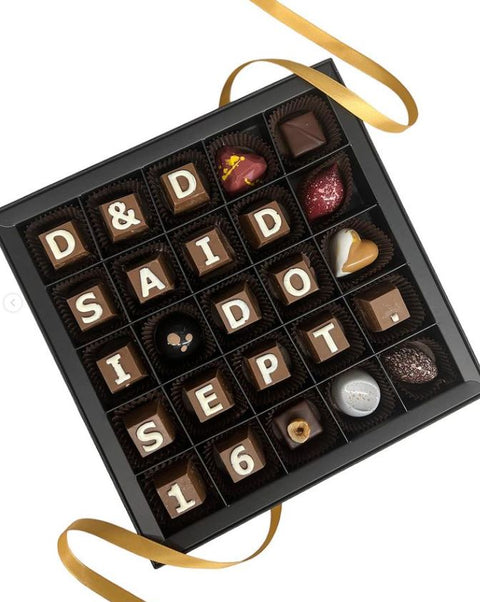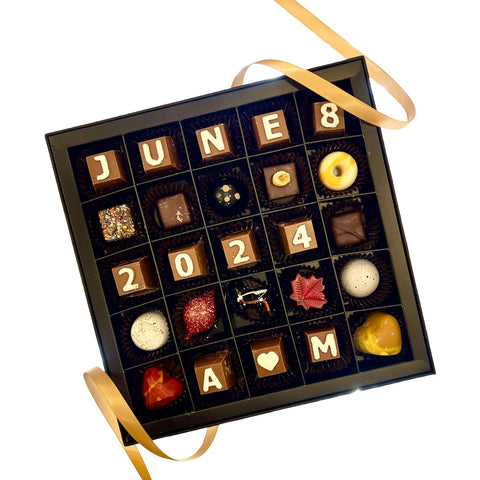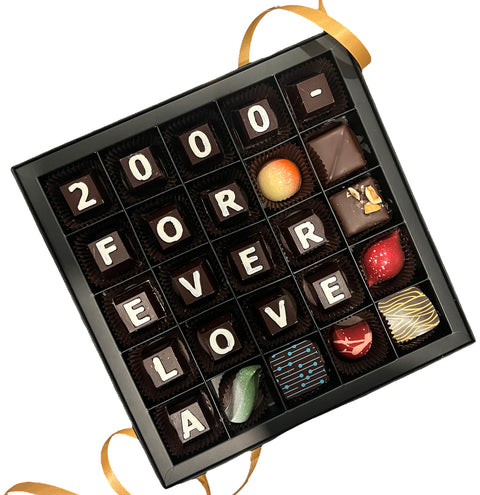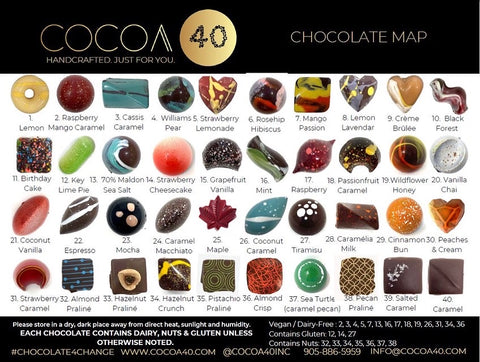 Custom Chocolate Letter Box - Made to Order no
Bring your special message to life with this custom letter box of chocolate. Craft a phrase of up to 25 characters, in either milk or dark chocolate, and the spaces will be filled with a rotating selection of seasonal Cocoa40 flavours.

Experience the Extraordinary
Enjoy the exquisite artistry of our chocolate bonbons, meticulously crafted by hand using premium French chocolate. Each bonbon is made with real fruits, herbs, and spices, and adorned with naturally coloured cocoa butter.

Shipping across Canada Monday - Wednesday

Gift wrapped for your convenience

Order online for pickup within 1 hour!
Testimonials
What our customers say
"We ABSOLUTELY LOVE this addition to Main St. From the heavenly truffles, my personal favourite - the chocolate sponge toffee, or my family's addiction to the best gelato in town (and ice cream sandwiches), if you haven't made it here yet... what are you waiting for!?!?!"
"Oh my...the chocolates, the gelato in this place is to die for. I'm not sure I will be able to eat 'ordinary' chocolate EVER again. You can taste the quality! It's worth the 'extra' $!"
"We had Cocoa40 supply the wedding favours for our wedding. From the look to taste, the team did an amazing job! Our guests loved them"
Free Canada-wide shipping on orders over $95
Experience the art of handcrafted fine French chocolate