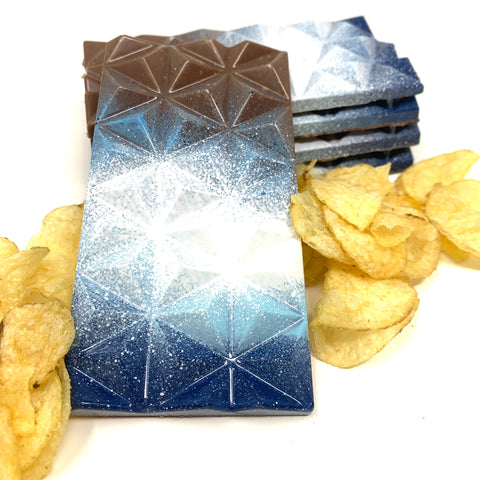 Cocoa40 Inc.
36% Sea Salt Crunch Bar - Chocolate4Change
Indulge in a perfect harmony of sweet and salty with 36% Caramélia milk chocolate, crunchy potato chips, and a sprinkle of sea salt. Discover subtle hints of caramel and vanilla for an unforgettable taste!
Package Weight: 85g
Ingredients: 35% Caramelia milk chocolate (sugar, cocoa butter, caramel (skimmed milk, whey, sugar, butter), cocoa beans, sunflower lecithin, vanilla extract), potato chips, salt, coloured cocoa butter (cocoa butter, natural colouring).
$1 from every chocolate bar sold goes directly to the organizations we support through the #Chocolate4Change program.
Wow, it's so good the salt is a Devine taste.
So freaking good! I love salty and sweet and this totally hit the spot. I enjoyed the bits of chips in the chocolate