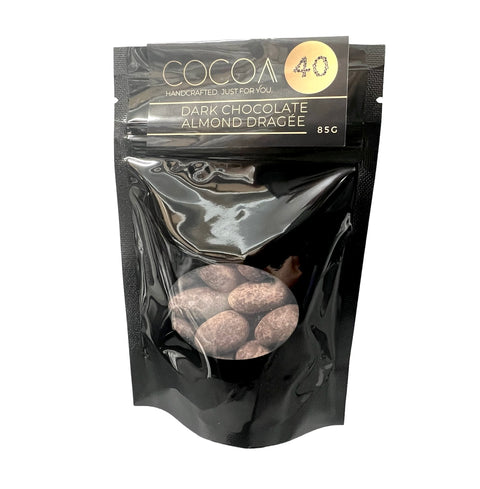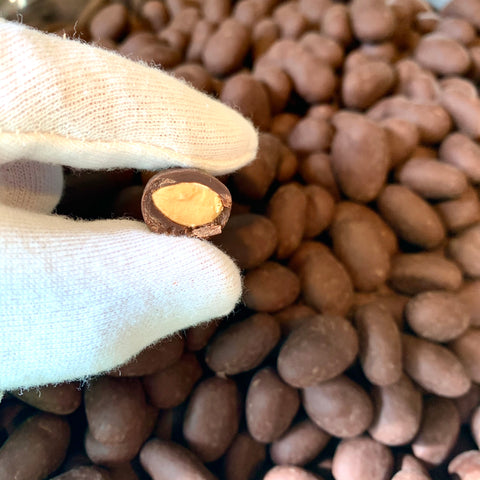 Cocoa40 Inc.
70% Almond Dragée (Vegan/Dairy-free)
Crafted from 70% Guanaja dark chocolate and roasted almonds, these dragees are the perfect snack! The almonds are roasted slowly over low heat in house to pull out the most robust flavour profile. Then, they're gently coated in chocolate before packaging.
Please note: we do not use lacquers, shellac or wax on our panned items or dragees.
Package size: 85g
Ingredients: 70% Guanaja dark chocolate: cocoa beans, sugar, cocoa butter, vanilla extract, sunflower lecithin), roasted almonds. Contains Almonds. May contain traces of peanuts and other tree nuts.